Experienced Users Only!
I strongly recommend that you only install my Free SEO Blog Software as new blogs; I do not recommend that you upgrade your old blogs to my SEO customized version.
It's not that it can't be done, we do it all the time.
The problem is that certain aspects and/or configurations of your current blog may be lost during the updgrade process.
And since this is a free piece of software we can't possibly help you fix any problems that may occur during the upgrade process.
Only experienced users or people with access to good tech staff should use this upgrade procedure.
That having been said… thousands of you know what you are doing and asked us to put together this tutorial for you… so we did.
My guys work with wordpress every single day and they hack the hell out of it for me… so I asked them to put this tutorial together for you.
Very Important! Don't updgrade your current wordpress blog with our Free SEO Blog Software unless you are certain that your wp blog is an older version than ours.
Our Free SEO Blog Software currently uses wp version 2.5.1. So if your current wp blog version is greater than 2.5.1… do not update it with our Freee SEO Blog Software.
If you are upgrading an existing blog built with our Free SEO Blog Software… make sure you are upgrading to a newer version of the software.
Highly recommended that you install our Free SEO Blog software on a new domain unless you are an experienced user and are certain your current wp blog is a version older than 2.5.1.
Here's how to upgrade your blog to the newest version of our Free SEO Blog Software.
This illustrated tutorial will show you how to upgrade your existing blog to Jeff Johnson's Highly Optimized SEO WordPress Blog (Free SEO Blog Software).
You can only upgrade your blog if your current version of WordPress needs to be upgraded. If you have the most recent version of WordPress, this installation tutorial will not apply to you.
Note: This upgrade process will deactivate any plugins that you may have installed in your current blog. Reactivate them at your own risk; they may or may not work properly once this updgrade process is complete and we can't provide support for any problems that may occur.
Also, any configurations that you have made to your current blog will be overwritten by our SEO customizations in the upgrade process… that means your current blog configurations will be lost.
We strongly recommed that you backup your current blog before proceeding with this upgrade. If you do proceed with the upgrade, please proceed at your own risk.
We recommend you use our optimized blog package for new installations only.
Here's how you install a new Free SEO Blog:
Installing a new SEO wordpress blog
If you still wish to continue with the upgrade… here what you do:
1. Backup Your Current Blog Database
Before you upgrade your blog it is strongly recommened that you backup your database, just in case anything goes wrong. You will have a backup of all your posts, pages, comments, links, and configurations of your blog. To backup your blog you will need the WP-DBManager plugin installed. If you already backed up your blog's database skip to step 2.
Here are some Free cpanel hosting tutorial videos that may help with database creation and administration.
a. Extract and upload the dbmanager folder to wp-content/plugins/.

b. Activate the new plugin by logging into your blog, then click on [Plugins] in your Dashboard. (Depending on the version of your blog, the link will have a different look and location in your Dashboard. See illustration below.)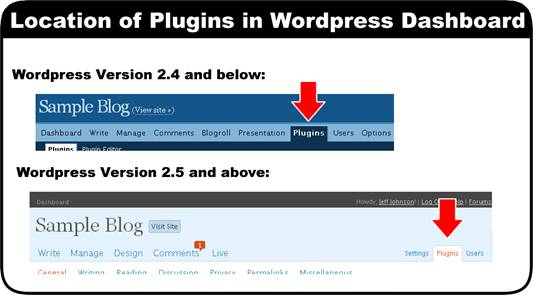 c. Locate the WP-DBManager plugin in the list of plugins and click [Activate] on the right.

d. Now that you've activated your new plugin, let's use the plugin to backup your database. Click on [Database] on your WordPress Dashboard menu.

e. Next, click on [Backup DB].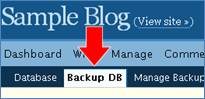 f. Scroll down to the bottom of the page and click on [Backup].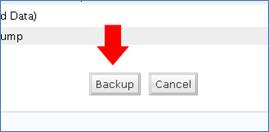 g. At this point you should have created a backup of your database. Now we will save the database to your local computer. Start by clicking [Manage Backup DB].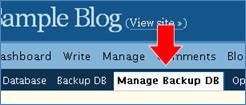 h. Select the most recent database backup (probably the only backup, if this is your first time using this plugin) and click on [Download].

i. Save the file somewhere on your computer in a safe place. The file you download will have the extension of .sql. You have successfully saved a backup file of your blog's database.
2. Download the SEO Optimized WordPress Package.
a. To get a Free copy of the SEO Optimized WordPress package go to Free SEO Blog Software and request the download link.
b. Read the instructions in the 2nd email on where to download the package. (If you have downloaded this package previously, you may need to re-download the updated package, the package should be named: undergroundtraninglab-seo-wordpress-0.9b.zip)
c. After you have downloaded the package and extract it to your desktop. (If you do not have any extraction software, download and install WinRar here)

3. Uploading the Blog Package
a. Open your FTP client and upload the entire contents of the wordpress folder overwriting all the files of your current blog, EXCEPT for the wp-config.php file! (If you do not have a FTP client download and install Filezilla here)
IMPORTANT! DO NOT UPLOAD AND OVERWRITE THE wp-config.php FILE!!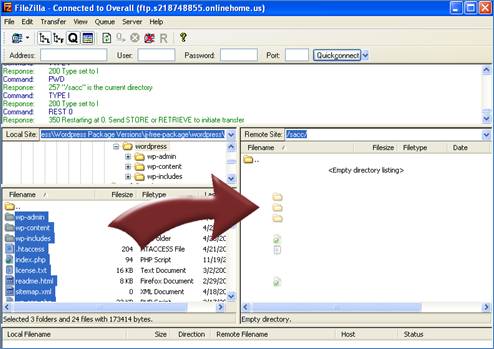 4. Upgrade blog
a. After you've completed uploading the blog package navigate your web browser to: [YOUR DOMAIN NAME]/wp-admin/upgrade.php
b. Read the upgrade warnings before continuing. Please be aware that any and all configurations that you may have set in your blog will be overwritten by our customizations. Click on [Upgrade and Optimize My WordPress Blog].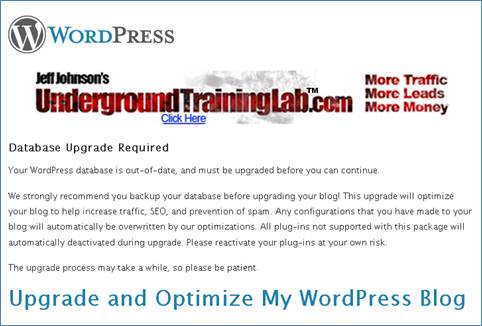 c. Click [Continue]. You may have to click Continue more than once, until it takes you to your blog's front page.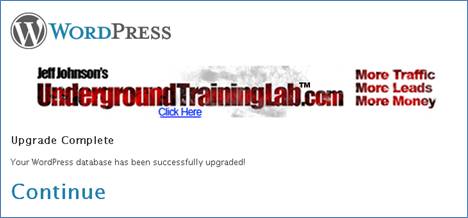 d. Next login to your blog's dashboard located at [YOUR DOMAIN NAME]/wp-admin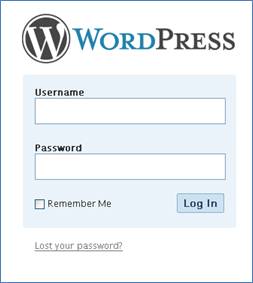 e. Click on [Settings] in the top right corner of your WordPress dashboard.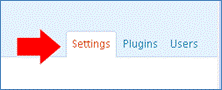 f. Click on [XML-Sitemap].

g. Scroll down to the bottom of the configurations and click on [Apply Jeff Johnson's Configurations].

Sorry, we are in the process of updating this video so it is temporarily unavailable. Please check back soon.
Congratulations, at this point you have successfully upgraded your blog to Jeff Johnson's Free SEO Blog Software!