A few years ago I stopped adding new content to this blog and instead starting adding it to several of my new product-specific blogs.
So I thought I'd post a quick update for you with links to some new content…
I recently added three new videos to my Jeff Johnson YouTube channel that you may want to check out.
All three are part of the free traffic-getting, list building and "find new customers" training series I posted on my Jeff Johnson's Coaching Club™ blog.
The first video is called "Lead Generation and 11 Rules For Building A More Powerful Lead Magnet."
Video #2 is "16 Ways To Get An Affiliate To Send You Free Traffic And Build A Bigger List" .
And Video #3 is "Simple 3 Step System Doubles Your Video Sales Letter (VSL) Conversions Overnight."
Please do me a favor…
If you enjoy the videos please let me know by sharing them with your friends!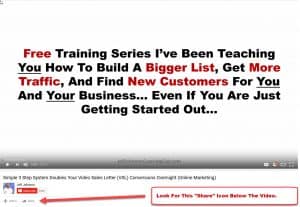 You'll find a "share" link just below the videos on Youtube…